Today I got my Net-A-Porter-Weekly-Torture Email. I call it torture because I can never afford anything they're offering. So today I decided to devote this blog post to several of their call out items and then find a similar piece for way less money.
The Look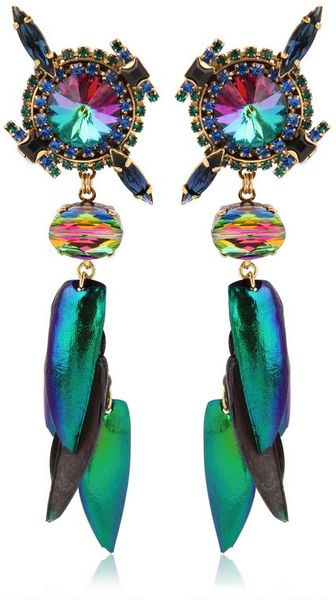 ERICKSON BEAMONAquarela Do Brasil gold-plated Swarovski crystal earrings
$380
For Less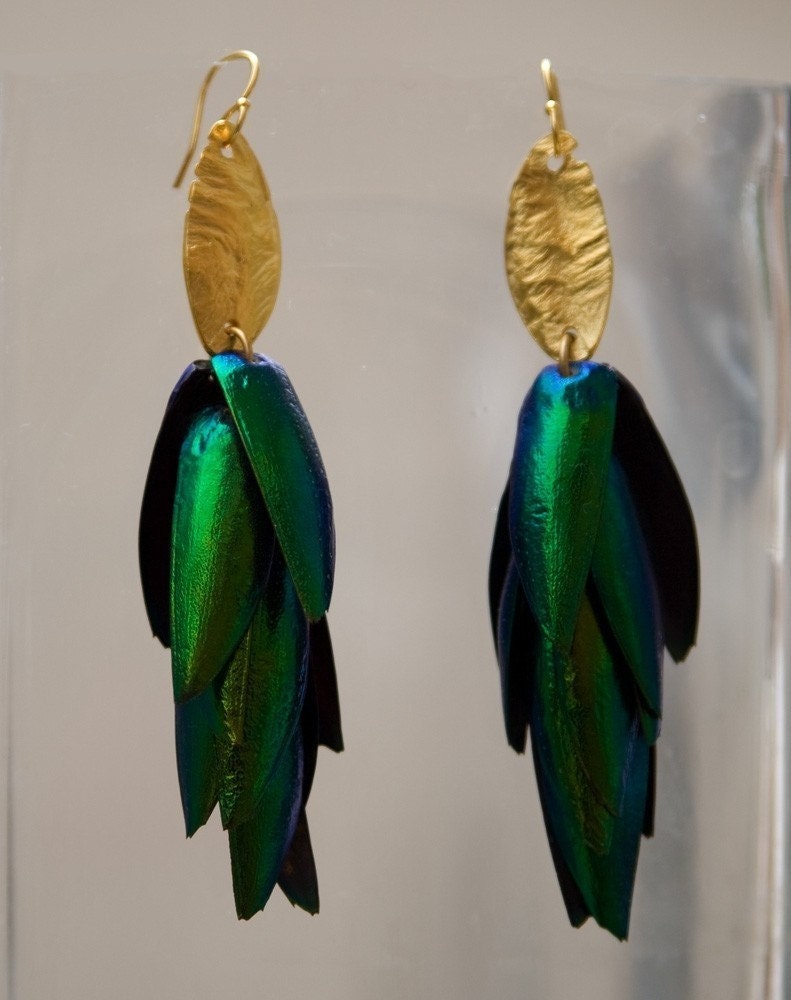 Found these by Googling Beetle Wings, which is
apparently what Erickson Beamon was also
going for
Web Nerd Hint: Check Webpage Meta Tags
Alright, I'll admit, they not quite the same thing, but for 1/5th of the price, these are elegant, on trend and totally capture the look.
I suppose you could ask the designed to attach the "wings" to a Swarsky crystal like this
one
and then you would have a truly original one of a kind piece.
Wow, really? $2,300?? What's it made of?
Oscar de la Renta's white macramé-lace pencil skirt showcases the label's couture-like approach to craftsmanship. This elegant runway design is backed with lightly structured mesh and lined in silk. We love how the contrasting black cotton appliqués add an edgy twist.

Okay, so it's well constructed but for that kind of money, I want it to be made of unicorn hair and fairy wings. Actually, that sounds cruel to fairies, but you know what I mean.
For Less
The LimitedHigh Waist Stretch Ponte Pencil Skirt
$39.99
$29.99
Again, it's not exactly the same thing but considering you could buy this skirt and then wear it on multiple Caribbean cruises which you could pay for with the money you're saving.
Don't get me wrong. I think there is a time and a place for designer goods. And people who "know" would obviously recognize the real thing and applaud you for being better than the average human being. However, for us more mundane mortals, I think the "look" is a black and white pencil, and in that case, #missionaccomplished.
I'll come back with more of these!